Chauffeured Limousine
"If love was water, I'd give you the sea, and be with you for all eternity."
Chauffeured Limousine
"If love was water, I'd give you the sea, and be with you for all eternity."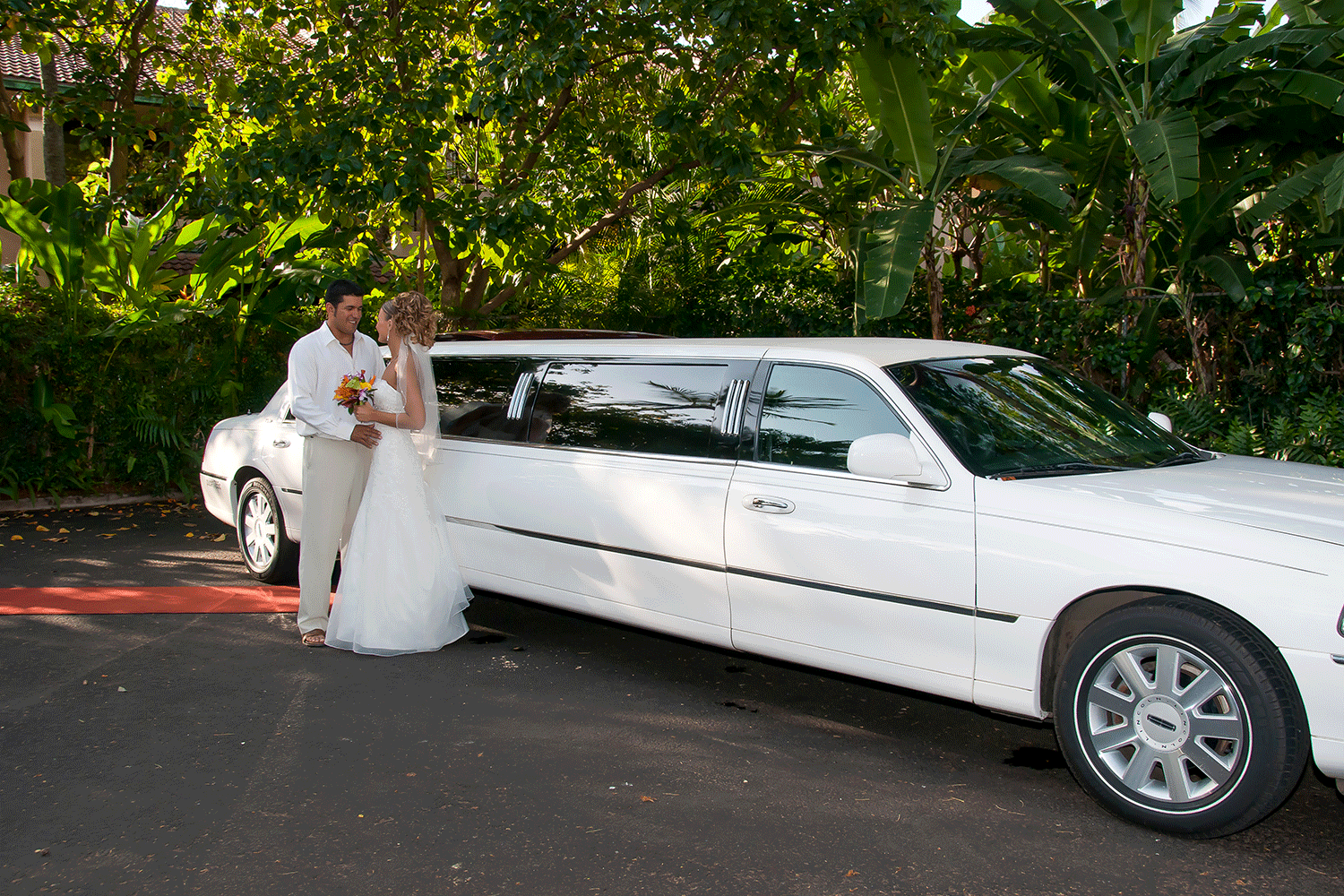 Stretch Limousine
Sleek newer model white stretch limousine
Seats up to 8 passengers
Price per hour with 2.5-3-hour minimum
Gratuity additional
Westside travel fee add $100
Kahului Harbor pickup + drop-off add $75
$200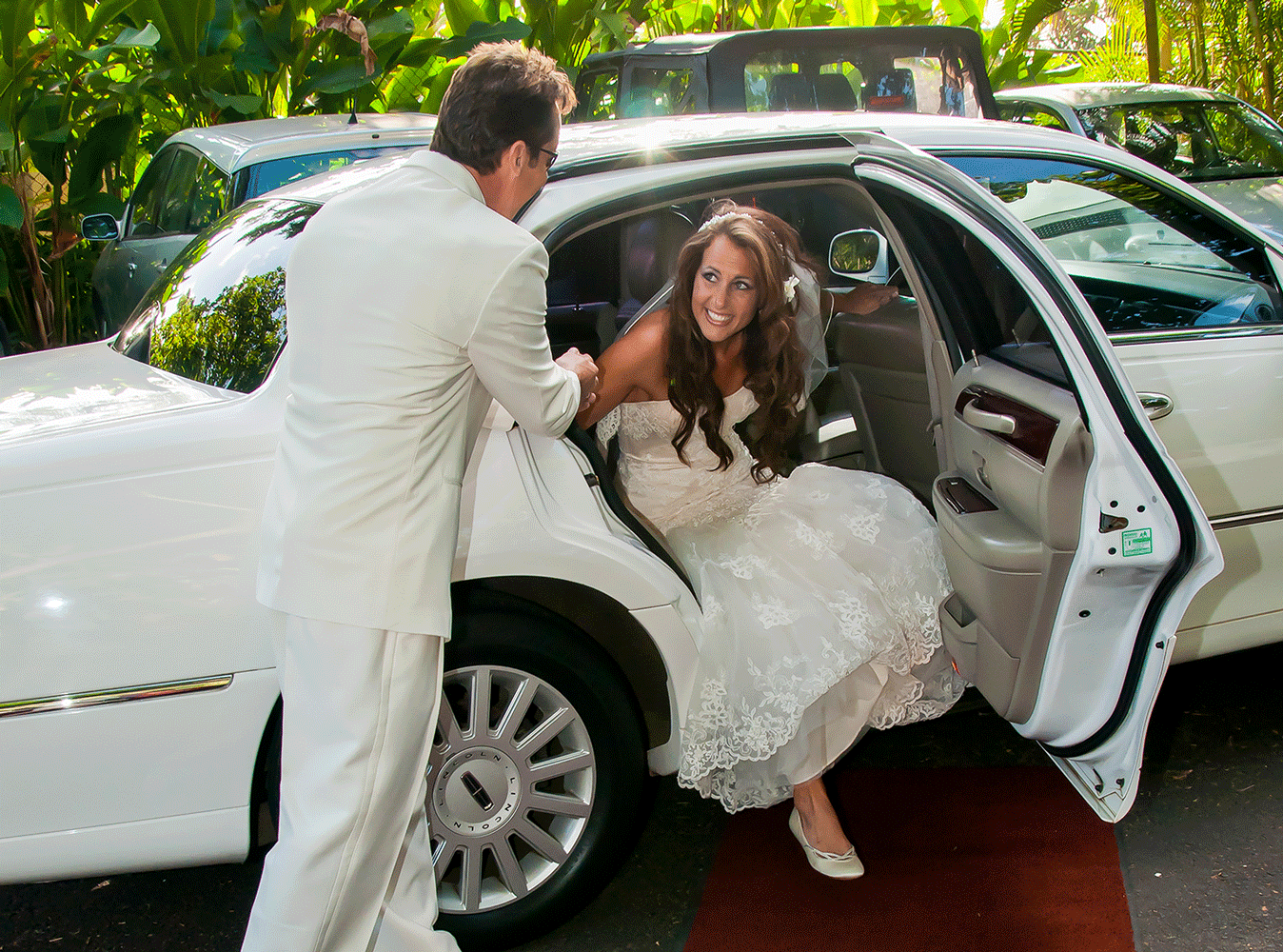 Sedan - no longer available
Lengthened by 6″ to provide additional legroom and maximum comfort
Seats 2-3 passengers comfortably
Price per hour with 2-hour minimum
Gratuity additional
Westside travel fee add $100
Kahului Harbor pickup + drop-off add $75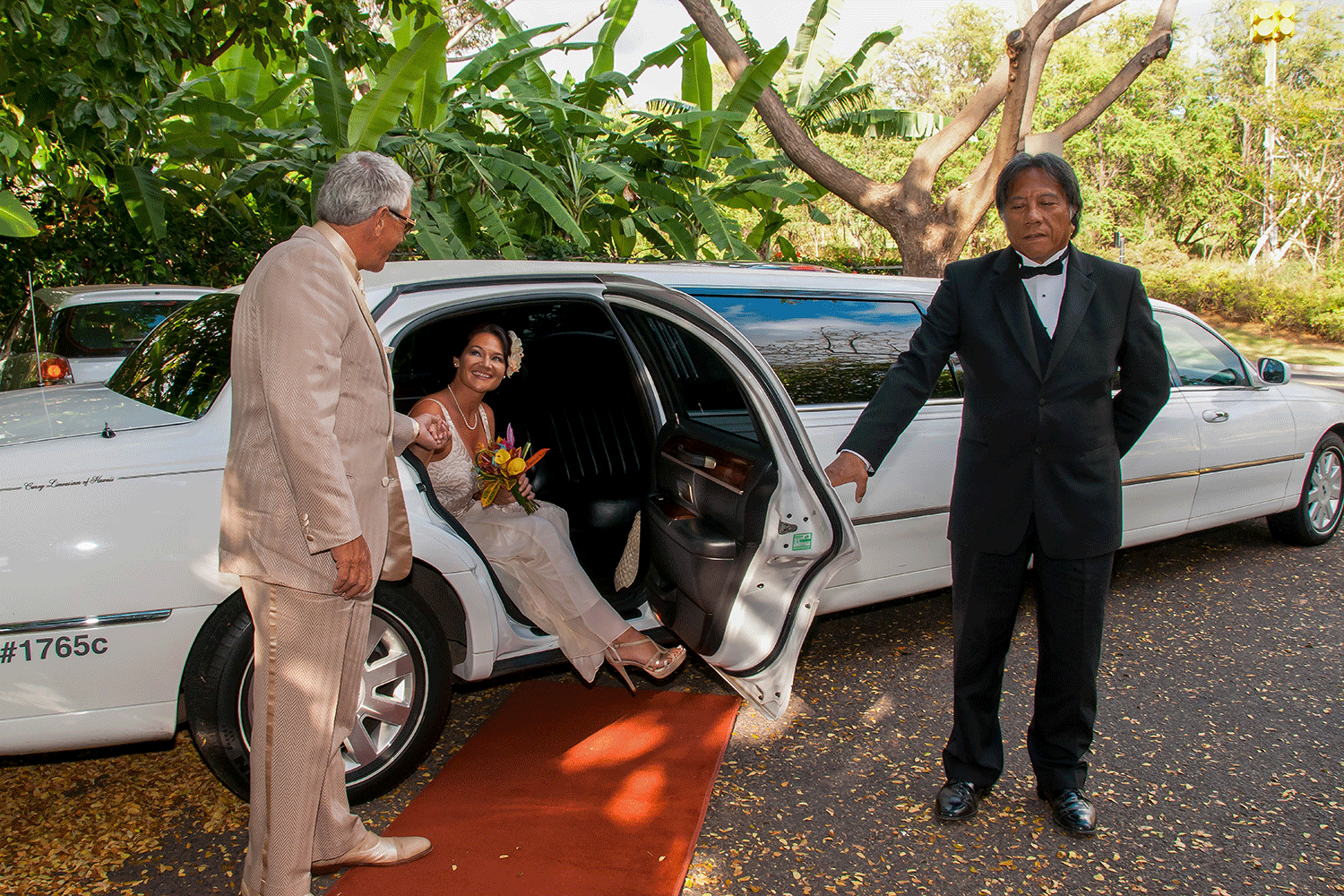 Travel in style and comfort to your wedding in a white stretch chauffeured limousine. Our chauffeured limousine service offers special touches to make your day extra special, including soft drinks and water. Glasses and an ice bucket for your champagne are available upon request.
Or if you prefer, our chauffeured sedan provides essential transportation so you can relax and arrive on time.
We work with only the most reliable chauffeured limousine company on the island, with the most modern fleet, so you are assured to arrive on time and in style to your wedding. Beware of cheaper companies who may not be licensed to operate a livery service, and who also have older cars and unreliable service.