"Hi Shasta, My husband and I loved Rev. Joe Miles. He was sincere, funny, and we really liked his message during the ceremony. Great personality – we couldn't have asked for a better officiant. The day honestly and truly exceeded our expectations. Thanks for everything! We would choose you again in a heart beat!"
Stephanie & Jason, Oregon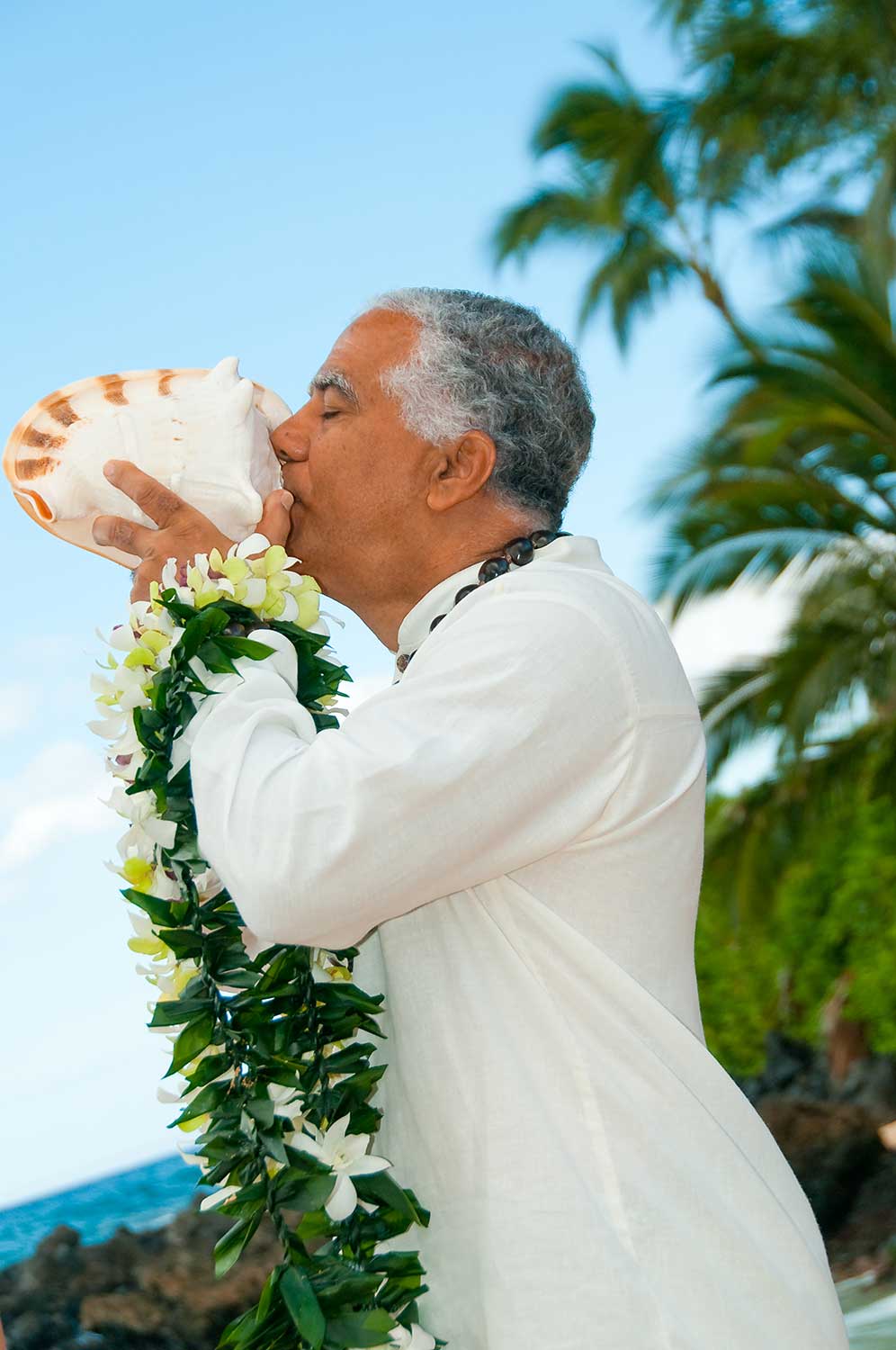 Our primary officiant, Rev. Joe Miles, is a Maui resident of more than 40 years, and has been performing wedding ceremonies since 2005. He considers it a privilege and deep honor to share in this very special and intimate occasion in couples' lives. His delivery of the ceremony is spontaneous, genuine, and heartfelt, and he adds something to every ceremony to make it uniquely your own.  You will be sent a ceremony questionnaire which will provide the officiant with information to personalize your ceremony, and you'll be given the option, at no additional cost, to add the blowing of the conch, Hawaiian chant and lei exchange (lei additional).  If Rev Joe isn't available, we have several other great officiants on our team. 
Rev. Joe welcomes couples from all over the world of any race, religion, and sexual orientation.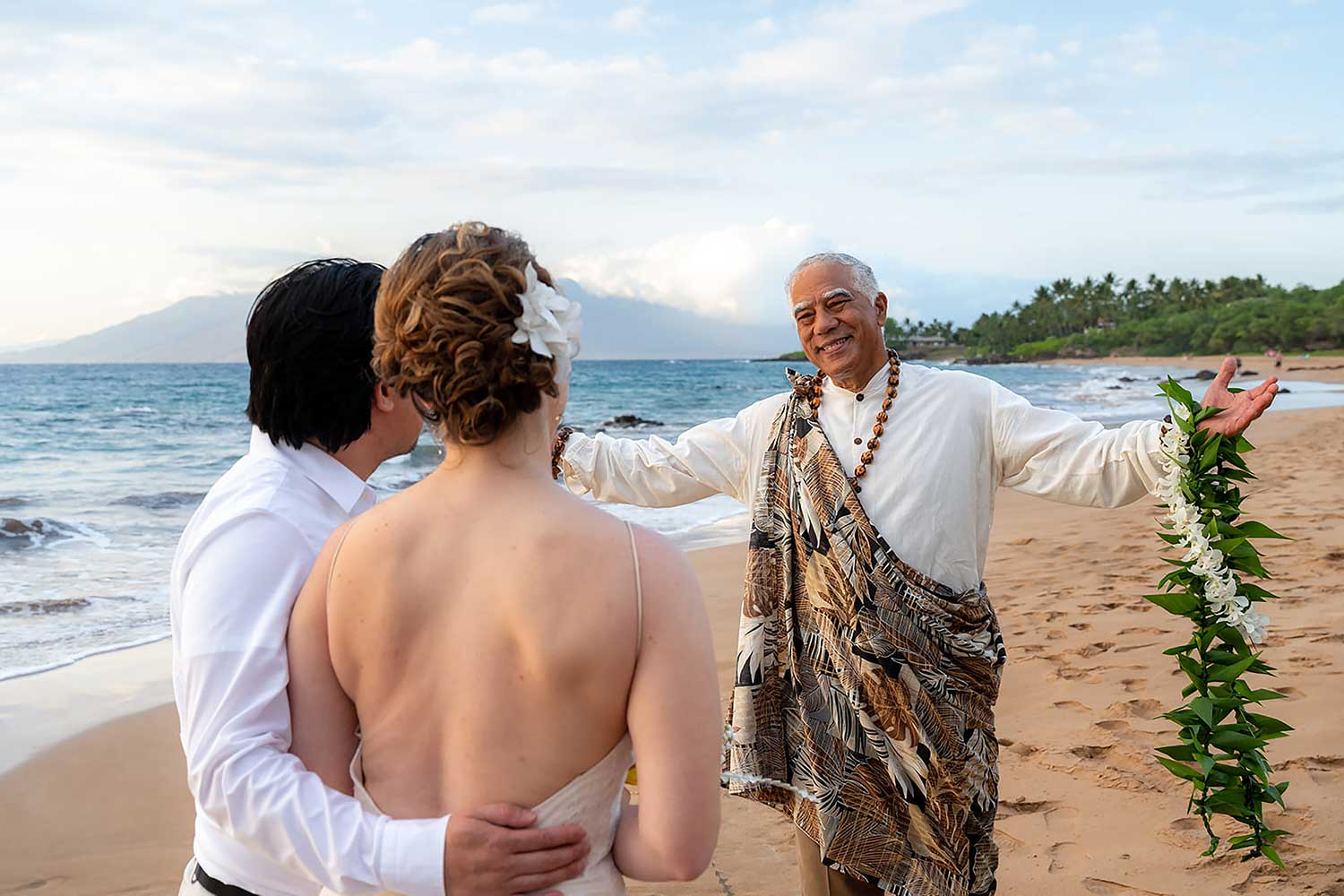 Rev. Joe offers your choice of 3 wedding ceremonies and 2 vow renewal ceremonies. Our other officiants offer your choice of a non-religious or religious ceremony.