Kapalua Oceanfront Lawn
maui wedding venue
Kapalua Oceanfront Lawn
maui wedding venue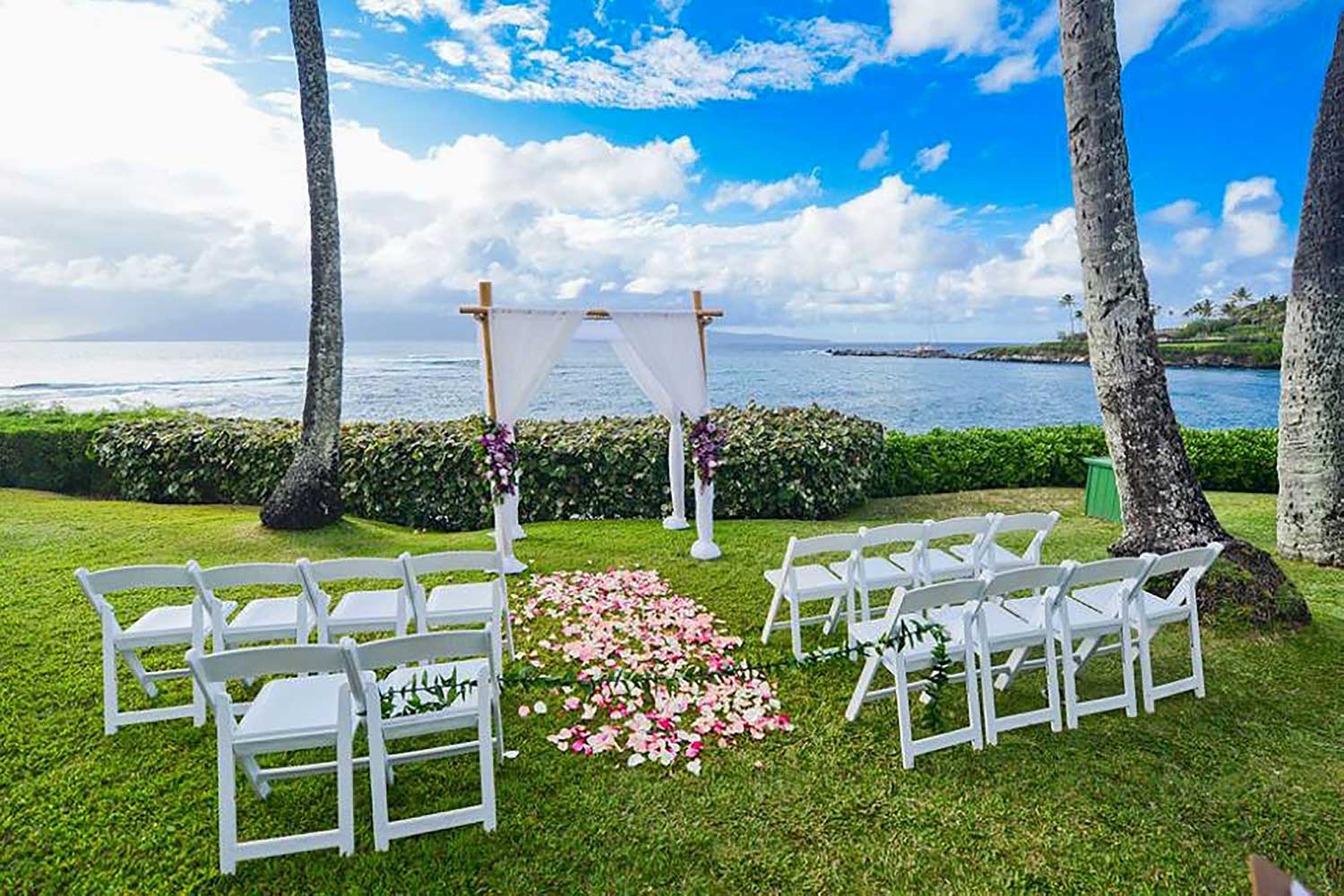 Kapalua Oceanfront Lawn - Maui Wedding Venue
Wedding Planner
Licensed Officiant
Hawaiian Lei Ceremony
Blowing of the Conch
Keepsake Certificate
Onsite Coordinator up to 30 guests
2 Vendor Travel Fees
30 Chairs
$1,200*
*Plus $1,500 Maui wedding venue fee, subject to change
*Plus additional travel vendor fees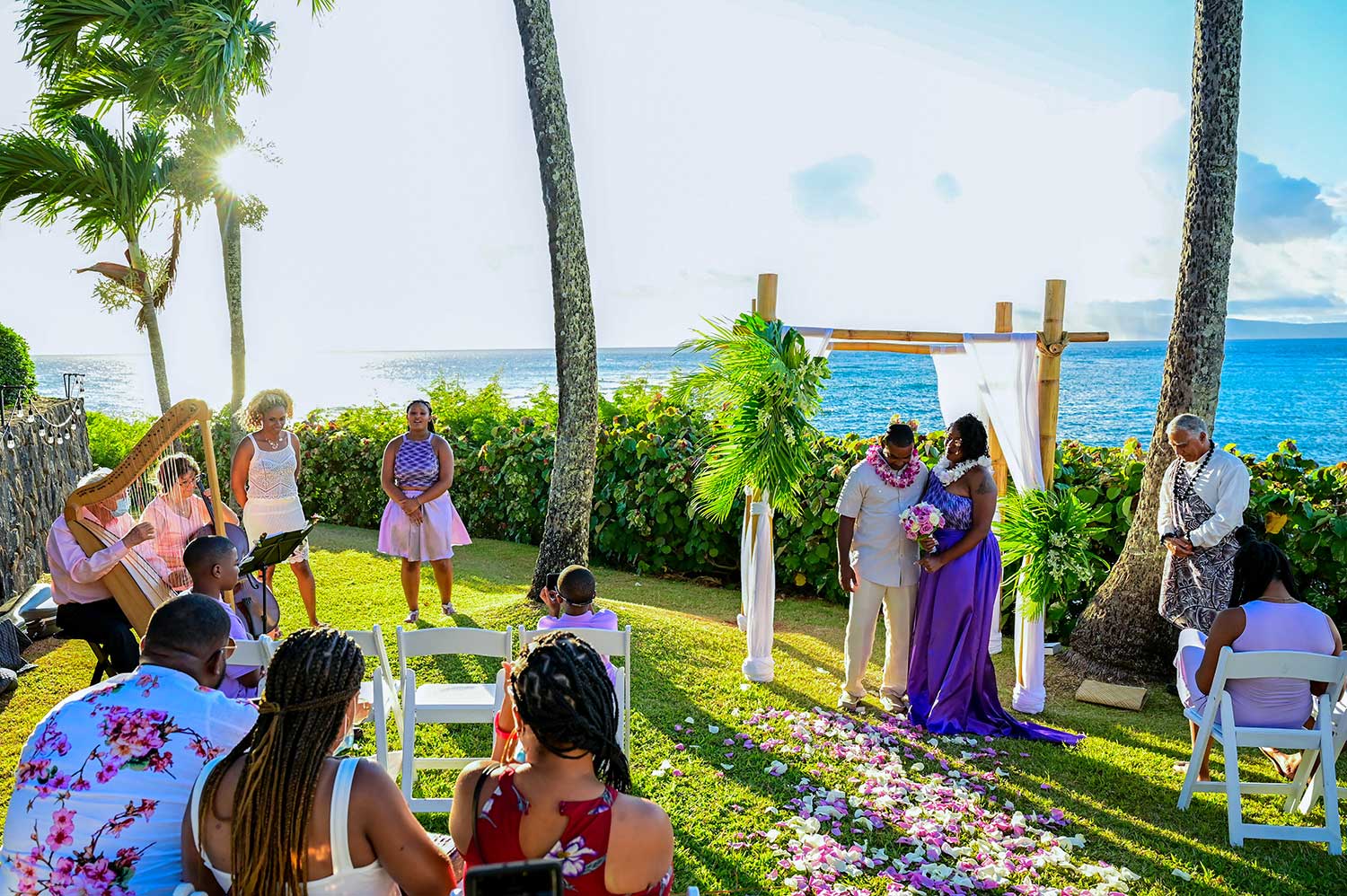 A Maui wedding venue such as the private Kapalua Oceanfront Lawn  is necessary if you want to have chairs set up for your guests, or a bamboo canopy for your wedding ceremony decor.  This private, beautiful manicured lawn on the west side of Maui, overlooking the beautiful Pacific and Kapalua Bay, is a great location if you are staying on the west side and have guests attending your wedding. It's an easy walk down to Kapalua Bay for sunset photos and just a few steps from Merriman's Restaurant where they cater to wedding parties. Up to 35 chairs are included. A cocktail reception for up to 50 guests may also be hosted at this site. Venue pricing is subject to change, please inquire. 
Most of the vendors require a $30-60 travel fee for travel to the west side.
For your wedding reception, you and your guests can walk just a few steps next door to Merriman's intimate Private Cabana which seats up to 40 guests.  The Cabana is located on their Kapalua Bay Deck with panoramic sunset ocean views overlooking Molokai and Lanai.  They also offer a restaurant buy-out which includes the Bay Deck and Cabana. Friday through Sunday weddings on the lawn are required to reserve the Cabana for your reception.