Beach Wedding or Vow Renewal
Maui beach Wedding
Beach Wedding or Vow Renewal
Maui beach Wedding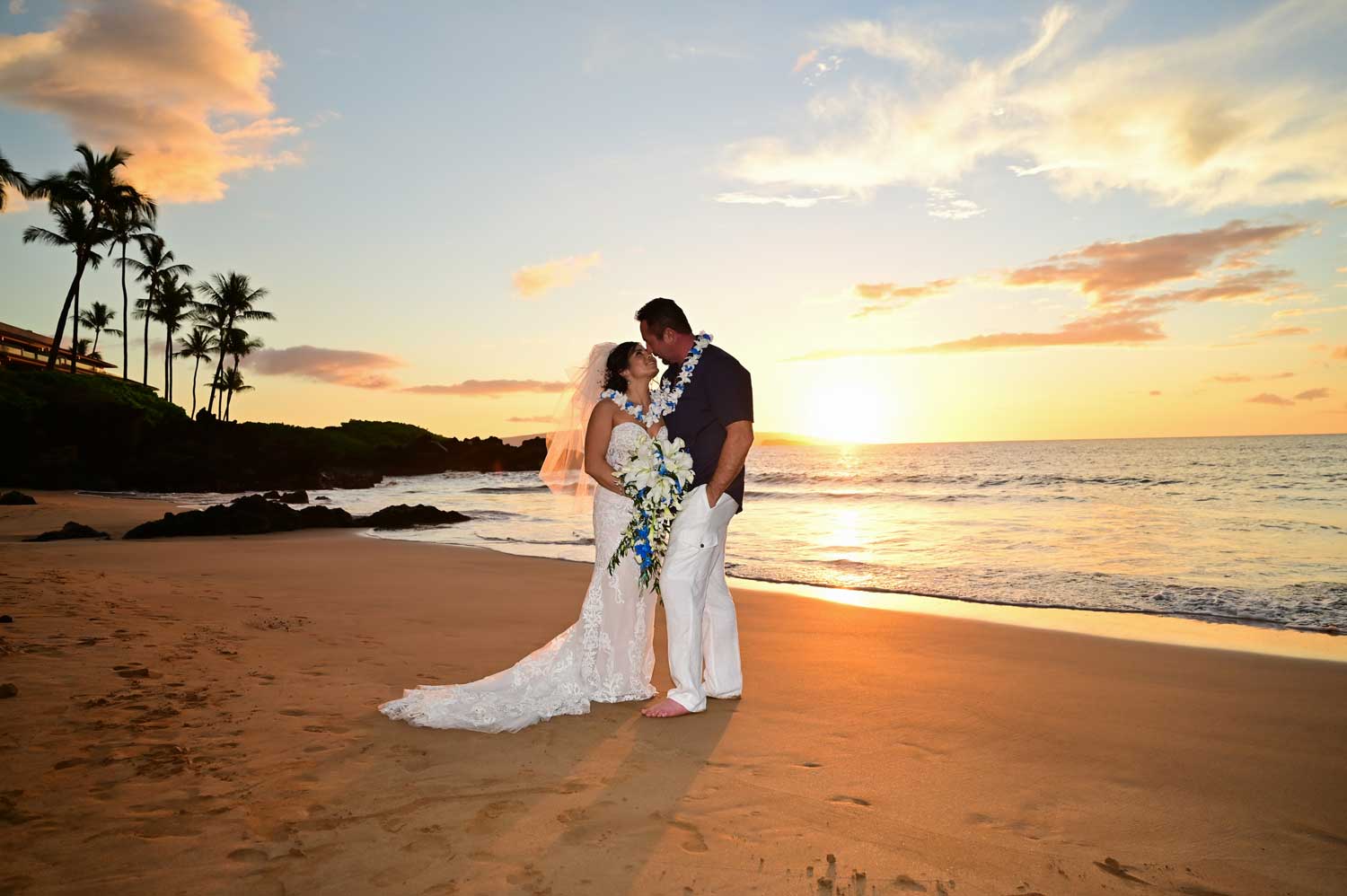 Maui Beach Wedding or Vow Renewal
Wedding Planner
Licensed Officiant
Hawaiian Lei Ceremony
Blowing of the Conch
Keepsake Certificate
Beach Permit + Insurance (30ppl max)
0-6 guests
$675
Add Westside travel fee – $30+ per vendor
Add onsite coordinator

7-15 Guests – $225
16-25 Guests – $250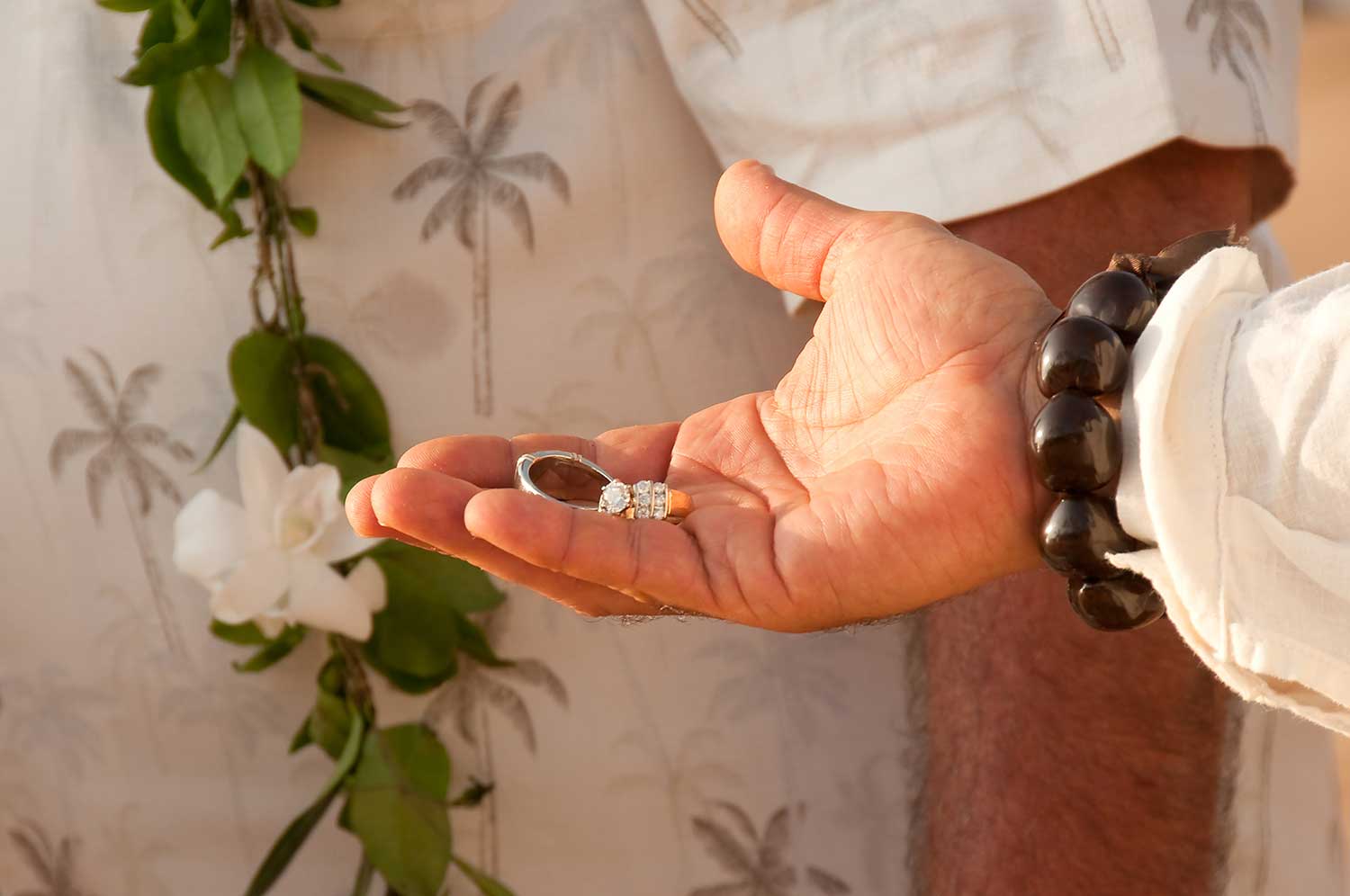 For your Maui beach wedding or vow renewal, the best Maui wedding beaches for privacy and beauty are in Makena in South Maui, near Wailea and Kihei. There is almost always sunshine and lots of beautiful, secluded white sand beaches. We make every effort to select a beach that is somewhat private, fairly easy to access, and is unlikely to have other weddings close by.
For Maui sunset weddings, our favorite secluded beach is the Makena Surf end of Po'olenalena Beach. It has a paved parking lot, a paved sidewalk leading down to the beach, and a shower to rinse off your feet before returning to your car. It's a large enough beach to find a private spot if there happens to be another wedding taking place. It's also great for photography because it has black rocks for props, a long beach for 'walking down the beach' shots, and silhouetted palm trees to enhance the background.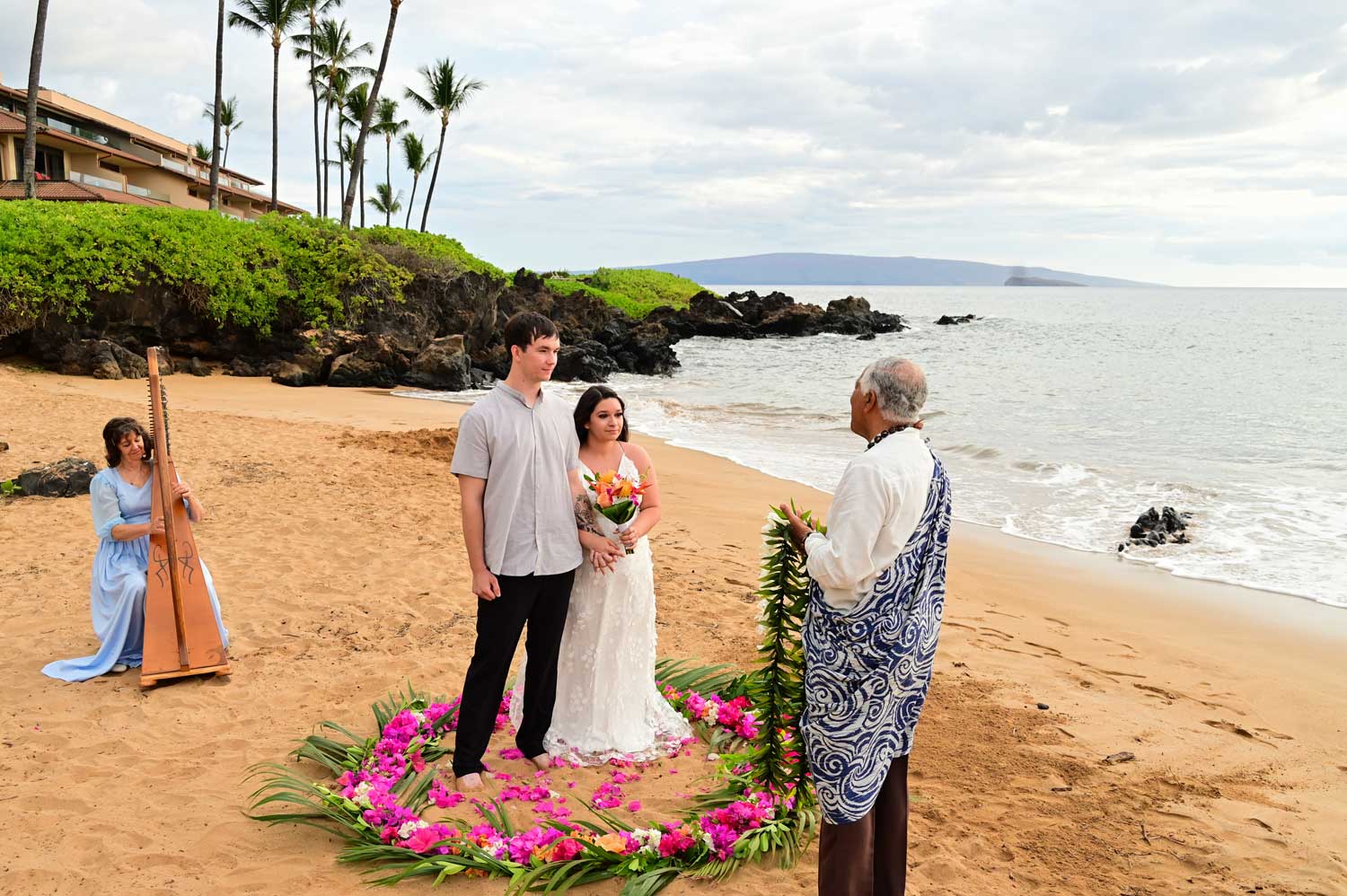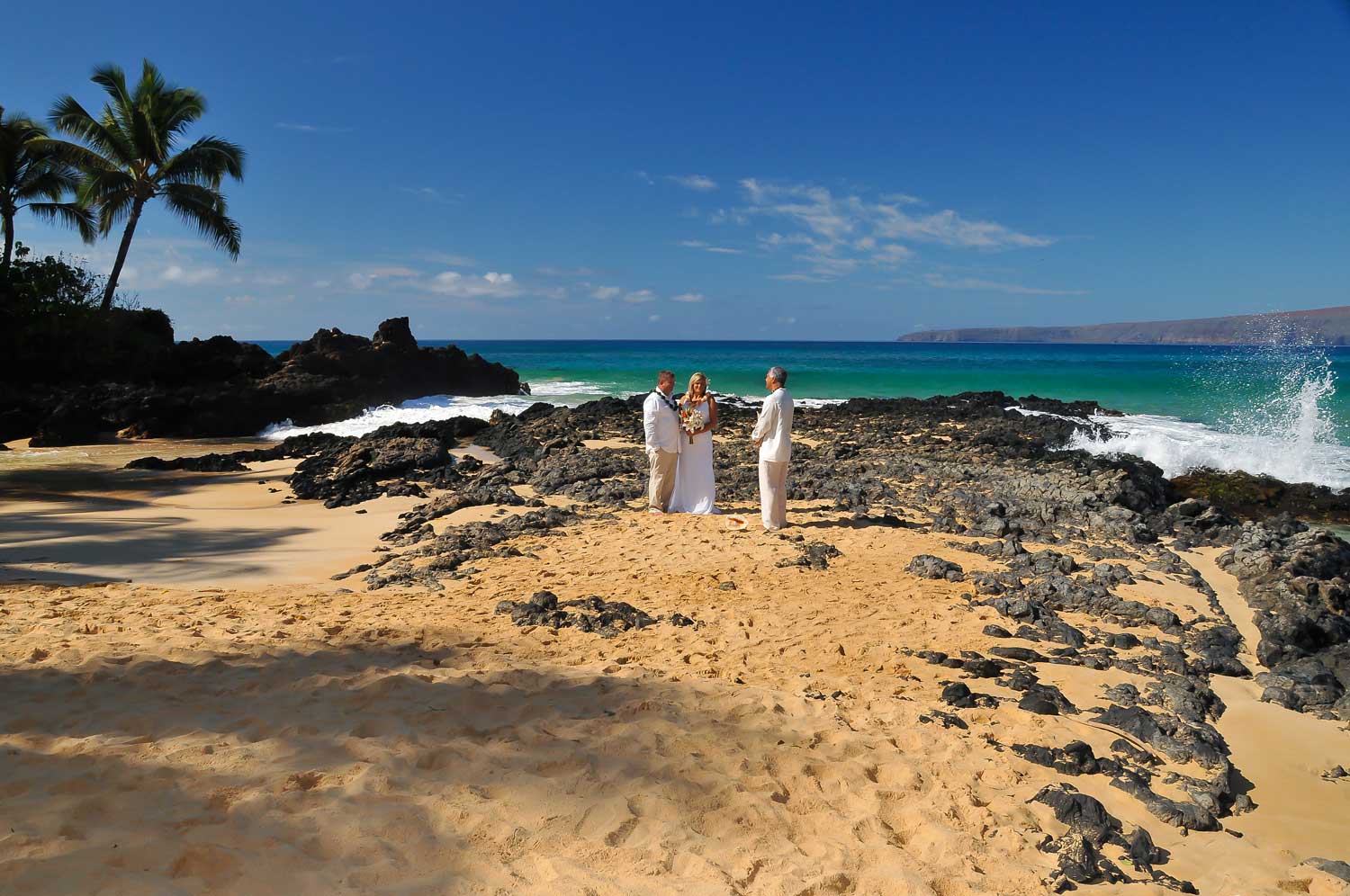 For Maui morning weddings, we favor Makena Cove. Even though it's a small cove with less privacy, for morning weddings it offers the beautiful, vivid turquoise ocean because of the white sand and clear water. It also has the beautiful black rocks and palm trees that make every photo postcard perfect.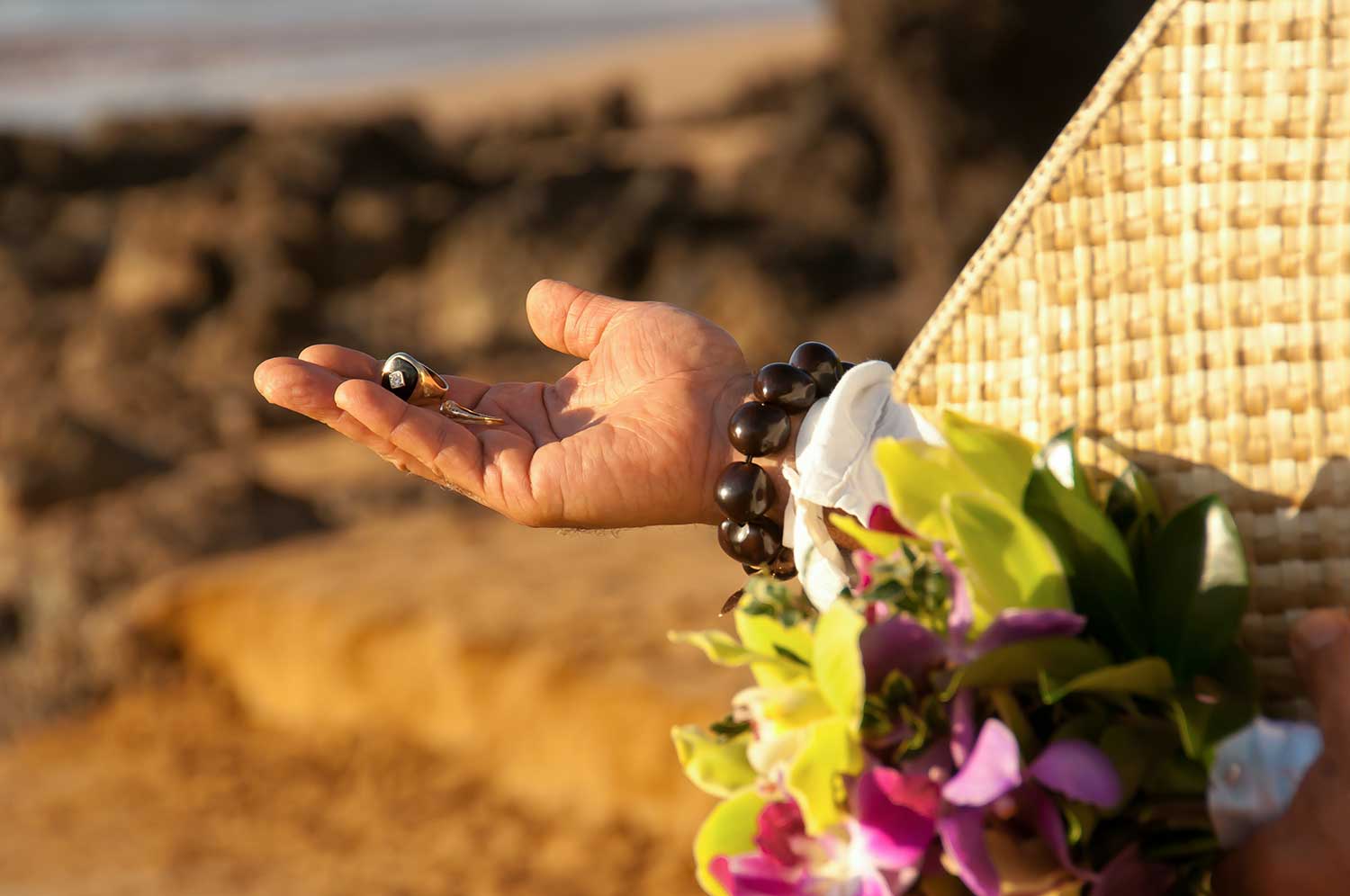 If you are having a number of guests who are staying on the West side, you may opt for convenience over privacy. Please note that most vendors require a travel fee of $30-60 for the 2-3 hour round trip from other parts of the island.
The best beach for weddings in West Maui with the least amount of beach goers is DT Fleming Beach Park.  It's a long beach with room to find a quiet spot.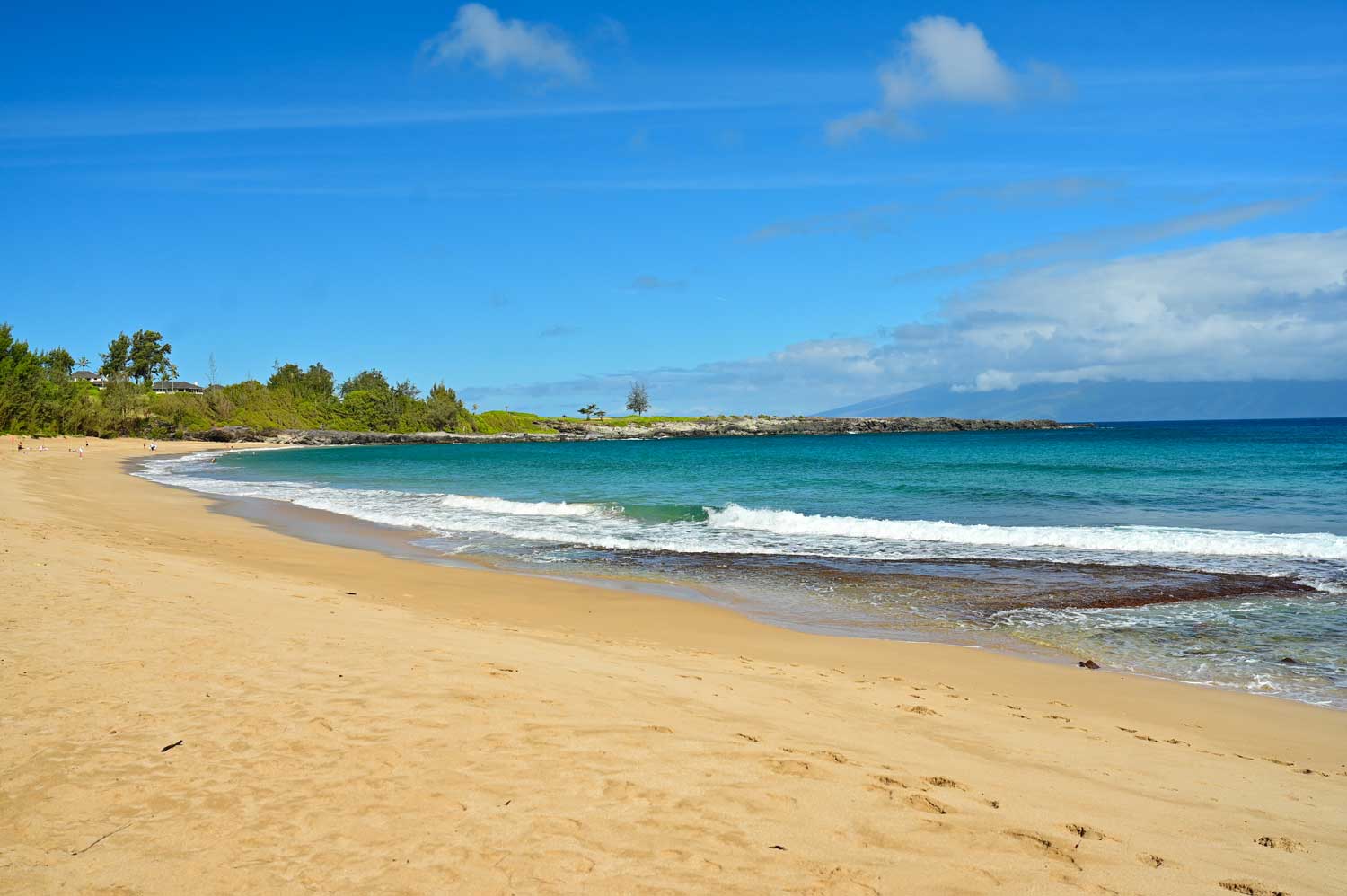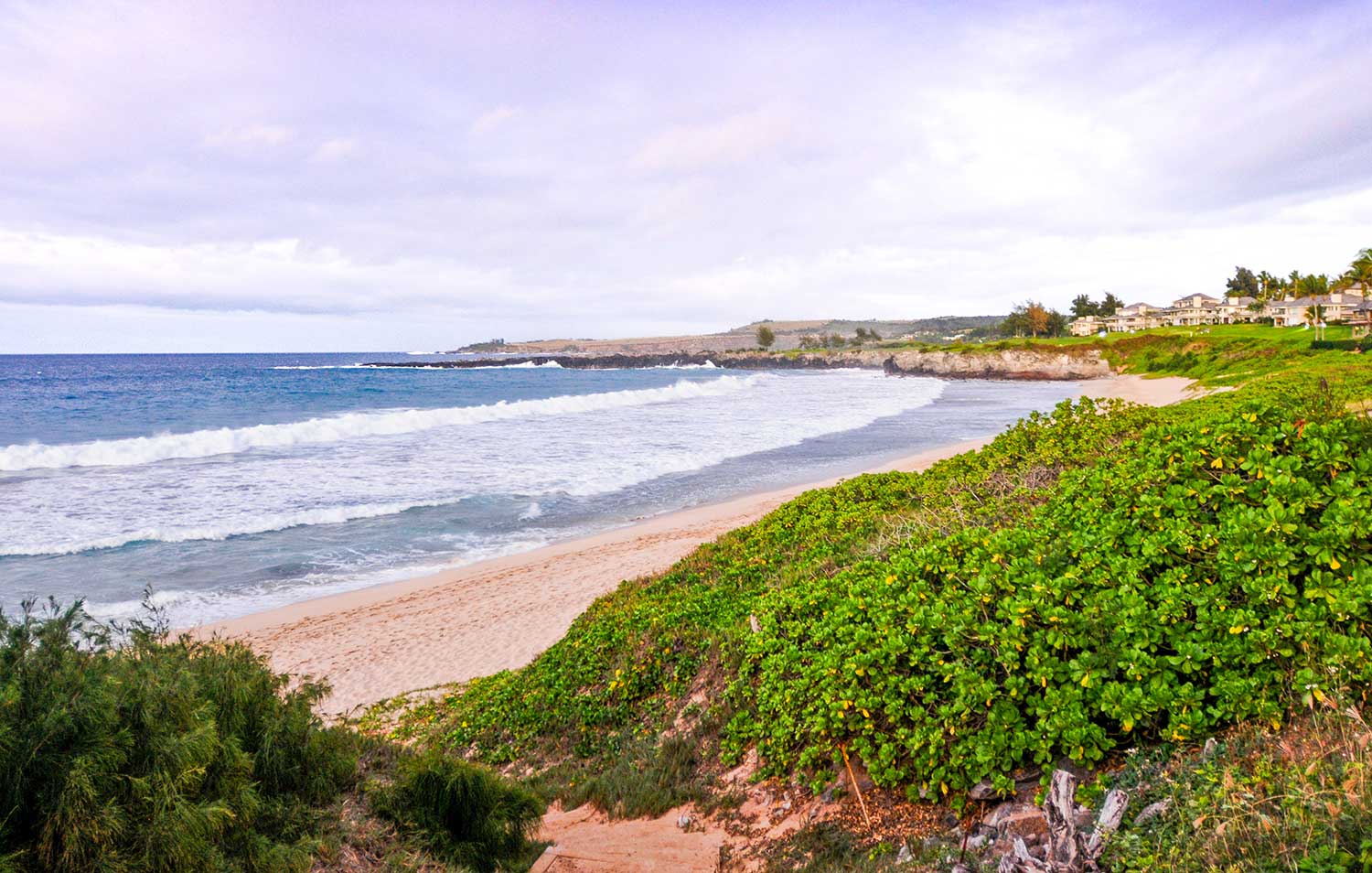 The next best option is Ironwoods Beach Park.  It's also a longer beach but there's a little longer walk to get to the beach from the parking lot
Your third option is Kapalua Bay, voted "Best Beach in the World" by readers of Conde' Nast Traveler magazine, as well as "America's Best Beach" and "Best Beach in America", among other honors. But because it's so popular, it is usually crowded at all times of the day and attracts many other wedding couples.