Ceremony De'cor
"Flowers uplift the spirit, and bring added happiness and joy to any occasion."
Ceremony De'cor
"Flowers uplift the spirit, and bring added happiness and joy to any occasion."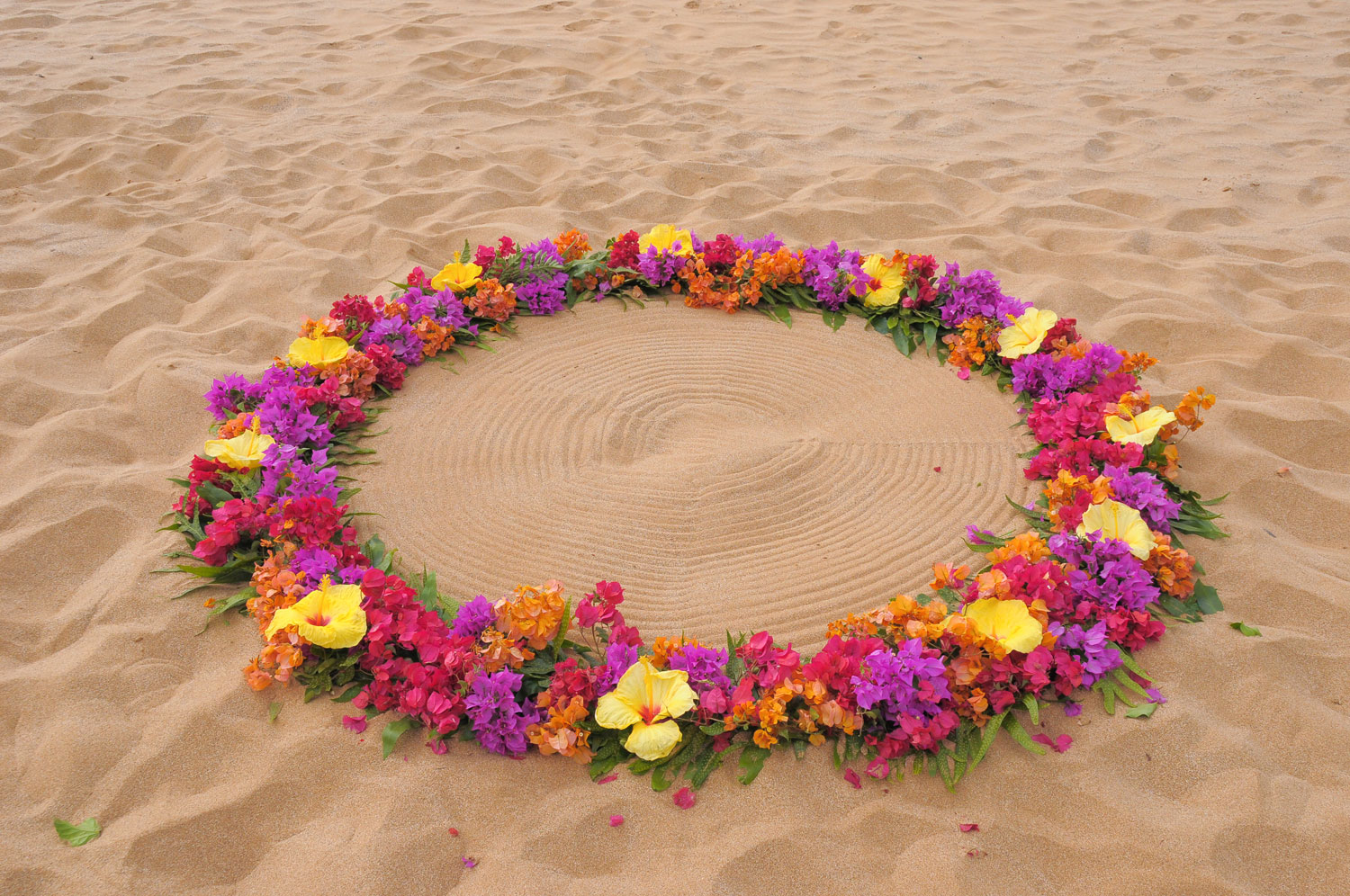 Flower Circle
Includes delivery, set-up and clean-up on South side
Additional delivery fee to West side
$275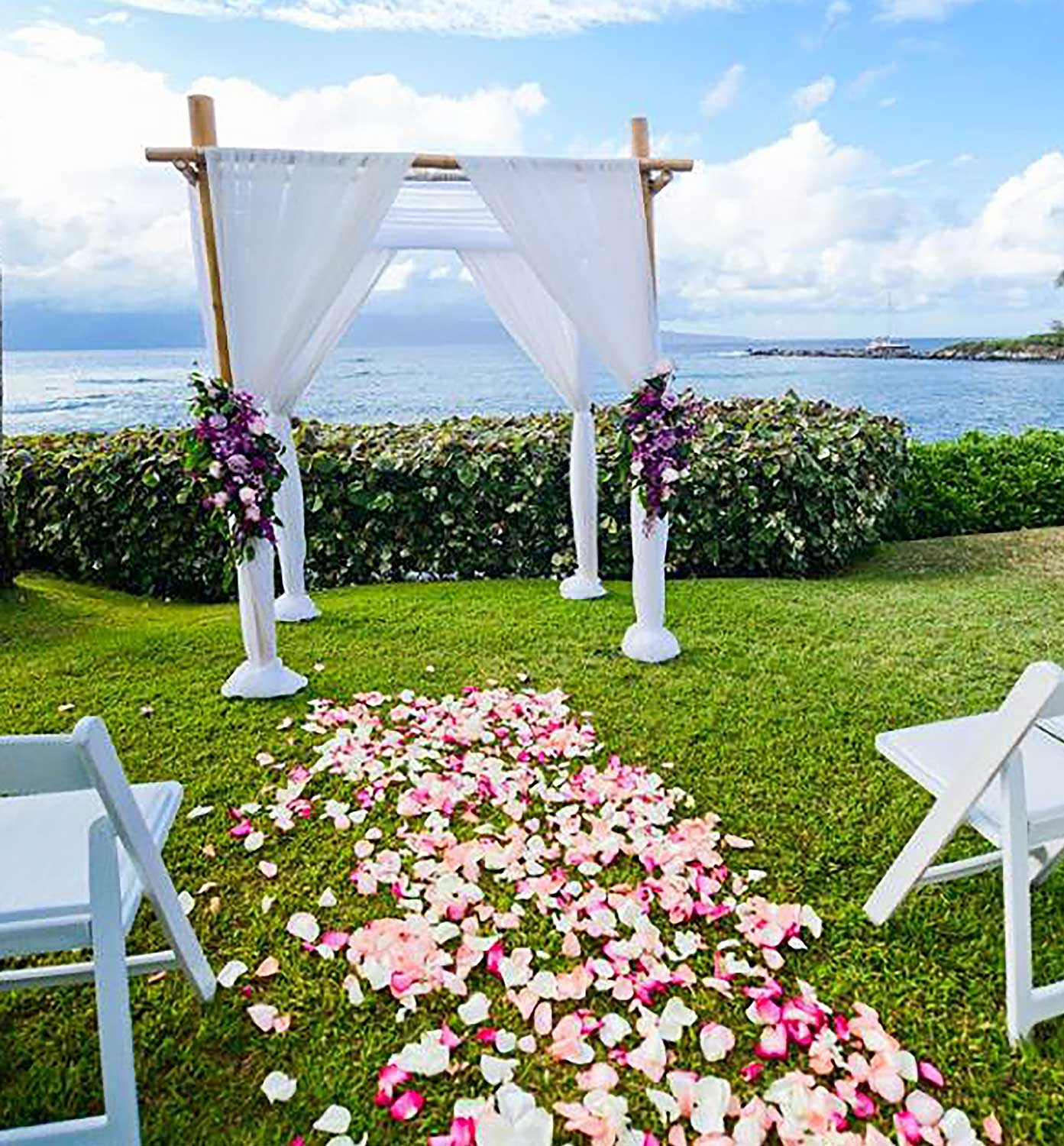 Rose Petal Aisle Way
72 rose heads, up to 4 colors $300
54 rose heads, up to 3 colors $250
36 rose heads, up to 2 colors $200
Includes rose petals, delivery, setup & clean up.
Color choices: red, light pink, dark pink, yellow, orange, white, subject to availability.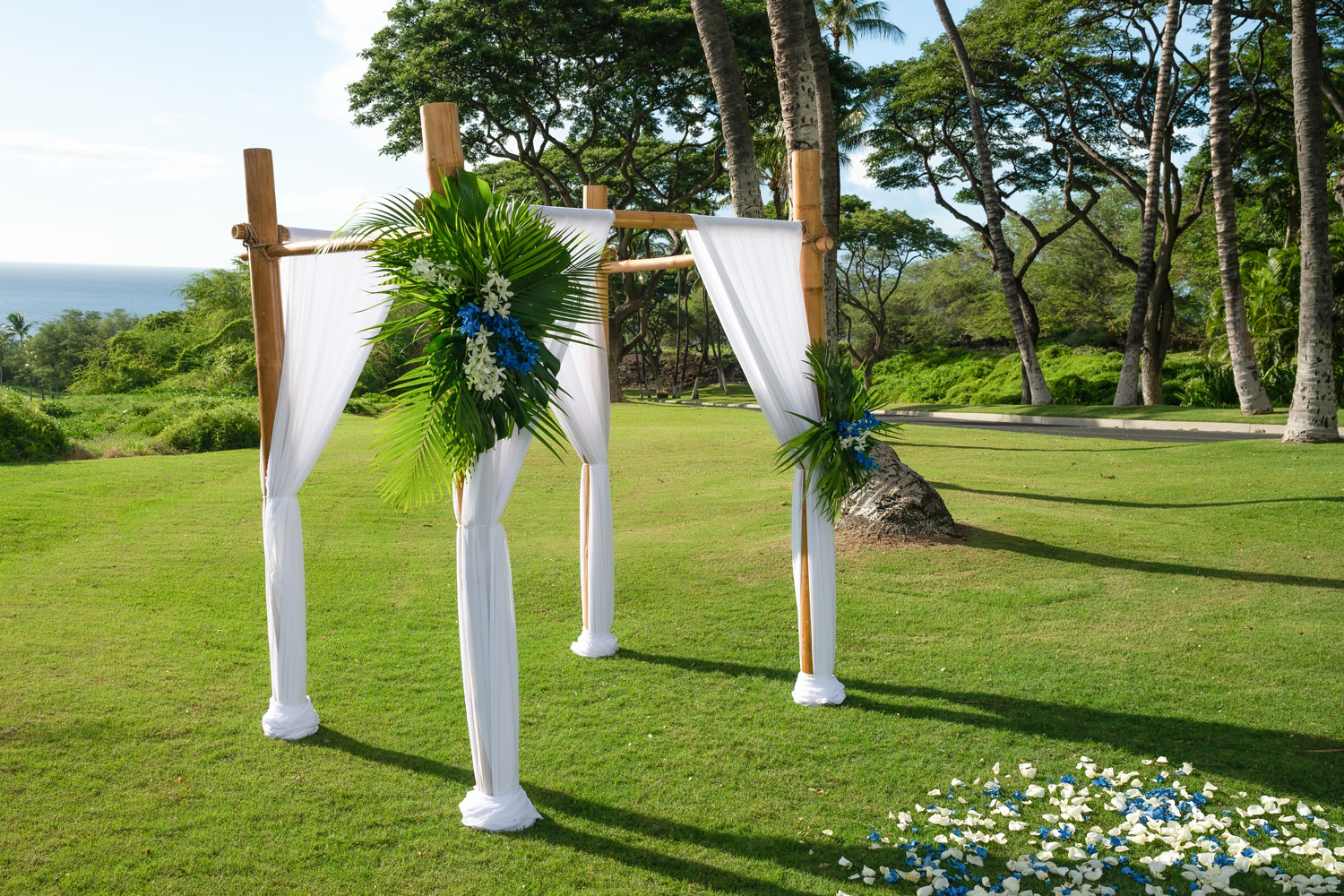 Bamboo Canopy with Gauze Drape
Includes delivery, setup & next-day pickup
Choice of white or ivory gauze
Floral arrangements additional
Additional fee for same-day pickup if required by venue
$475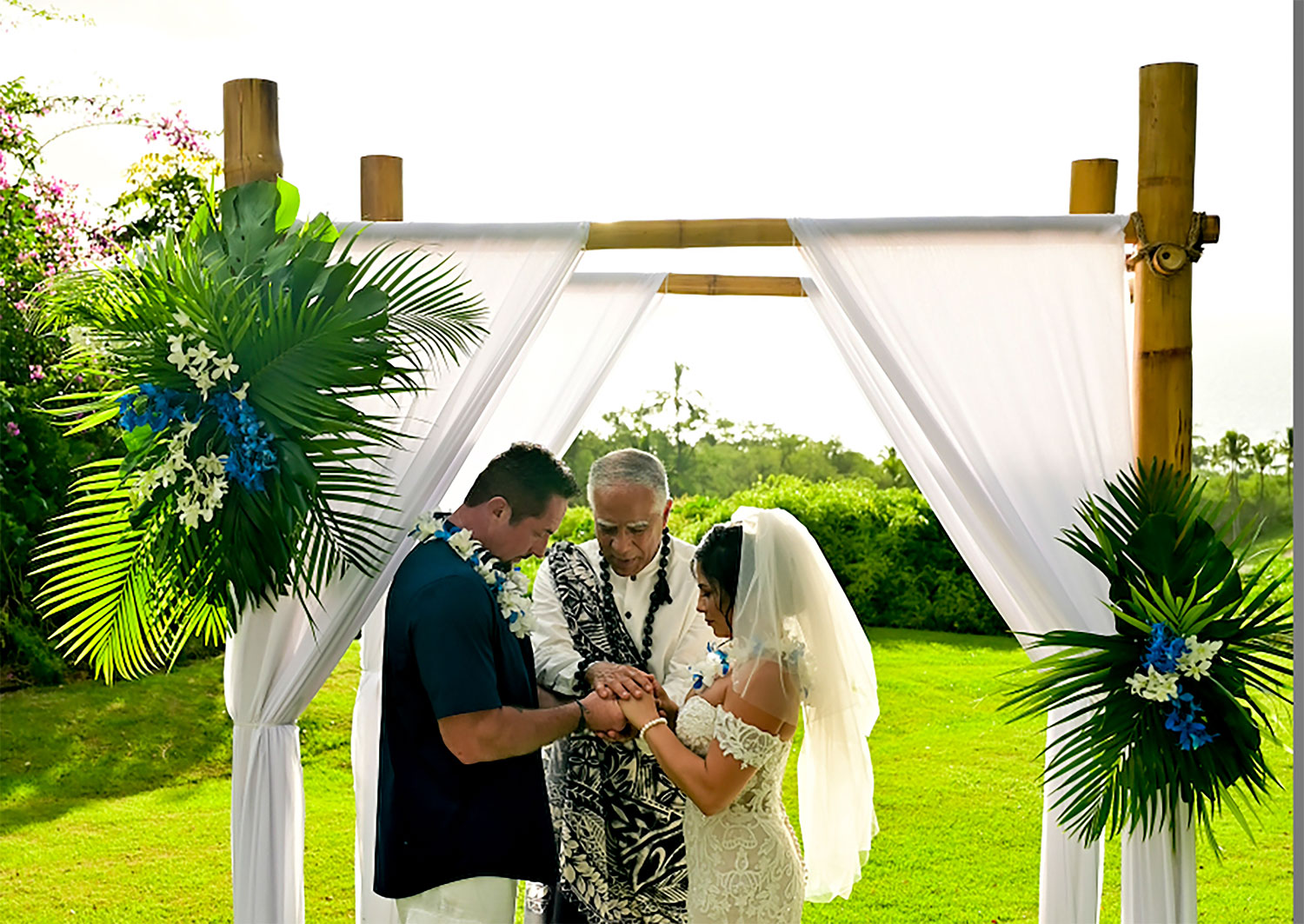 Canopy Floral Arrangements
Includes delivery & setup
Options include top, corner and side arrangements
Additional delivery fee to west side
$150 & up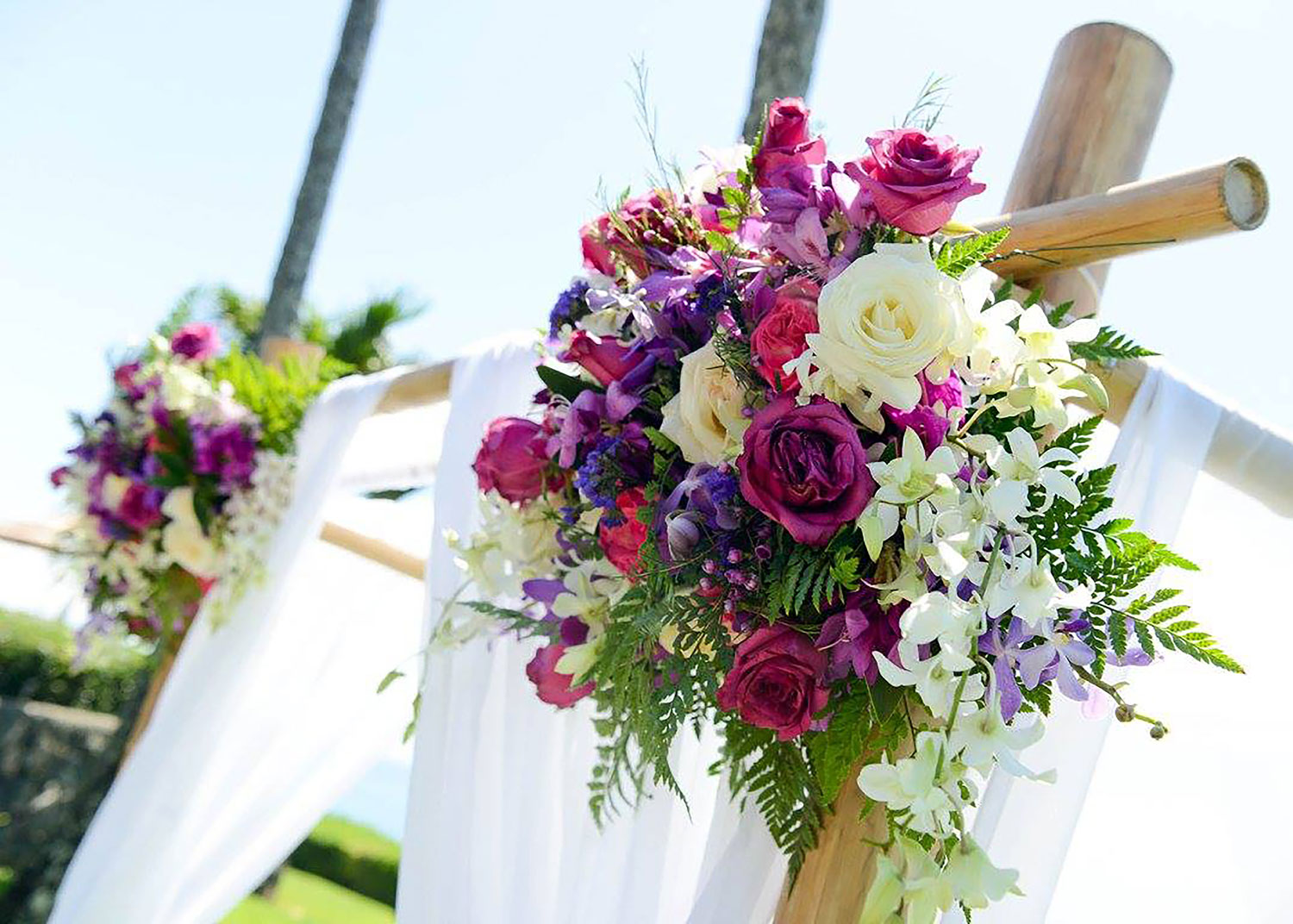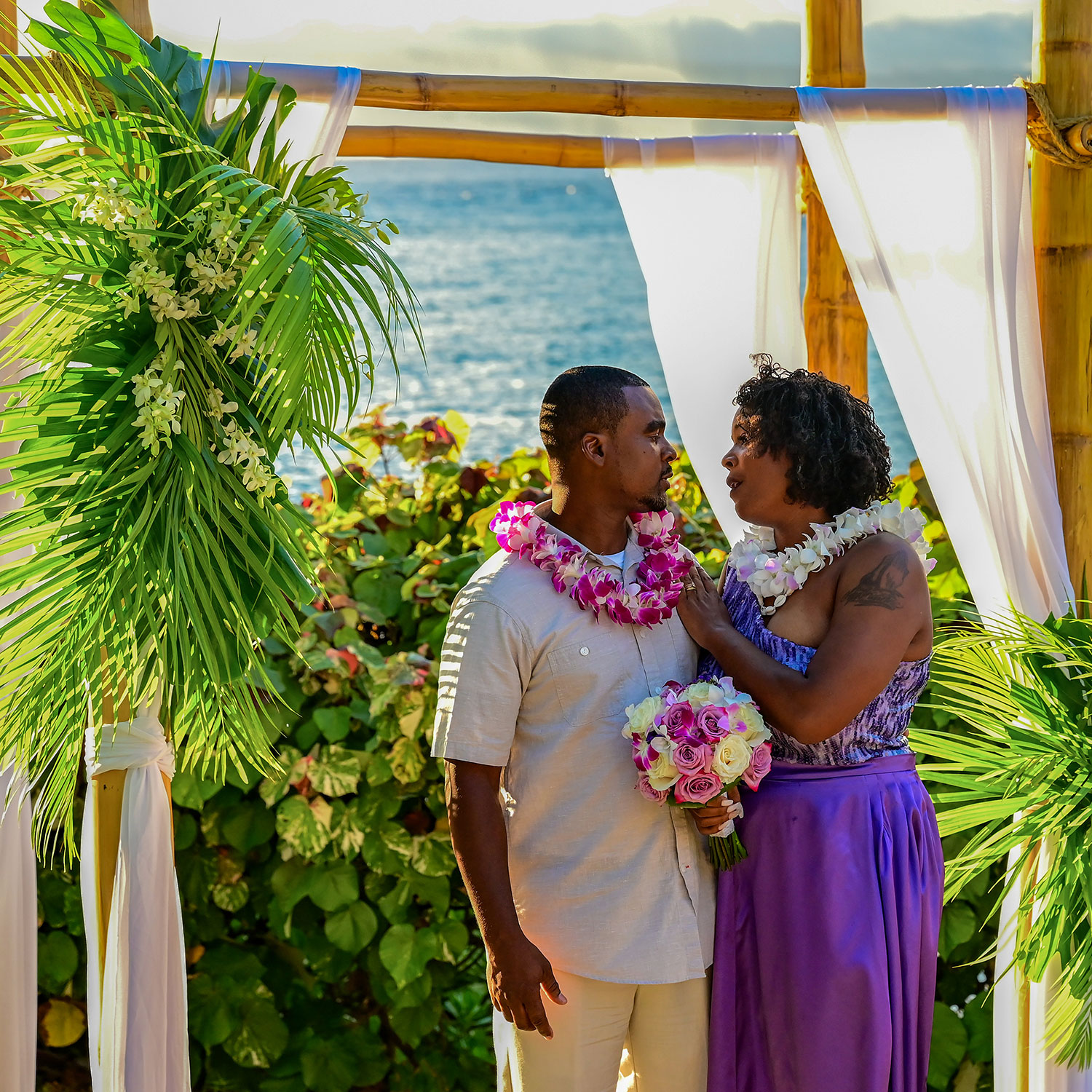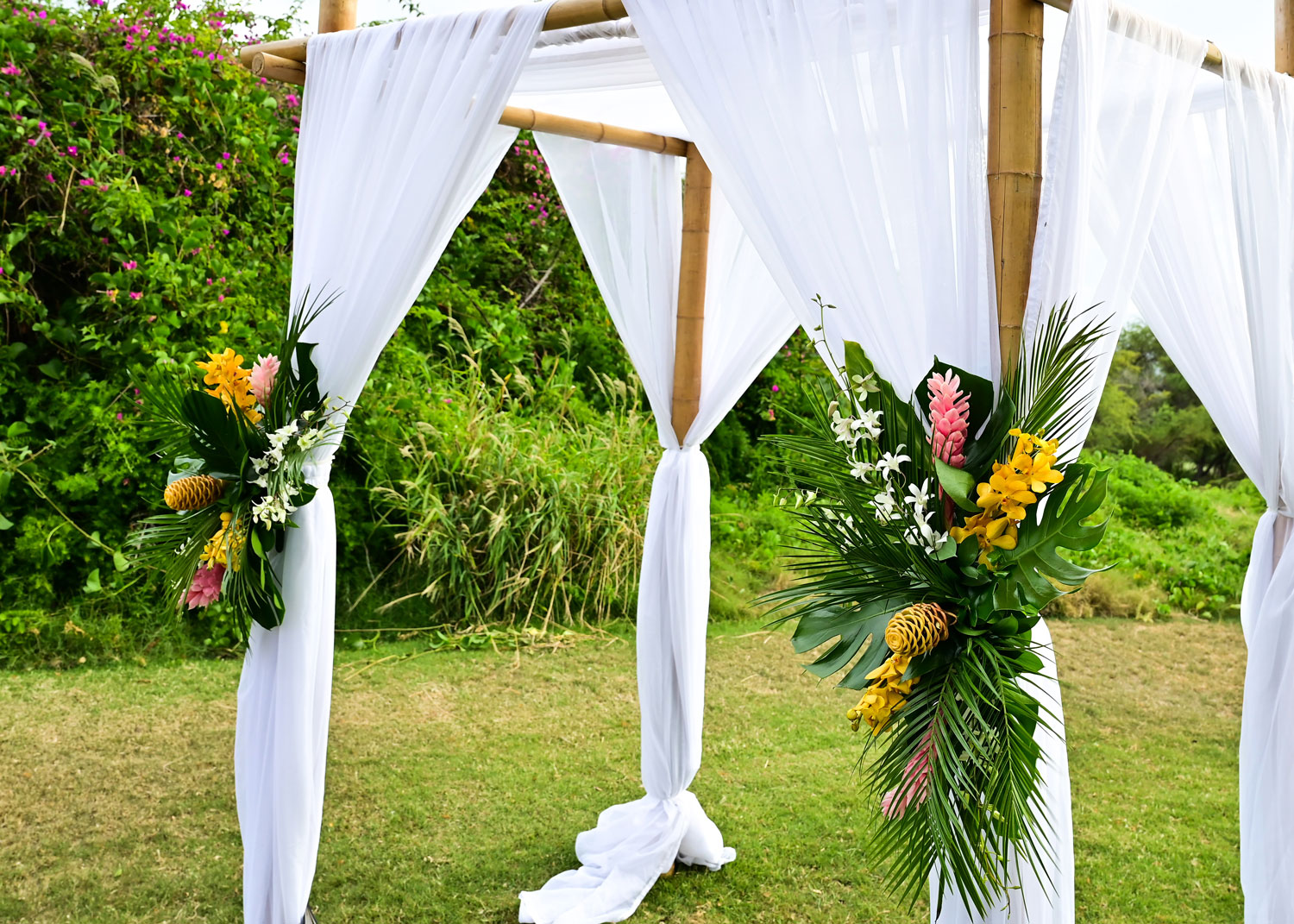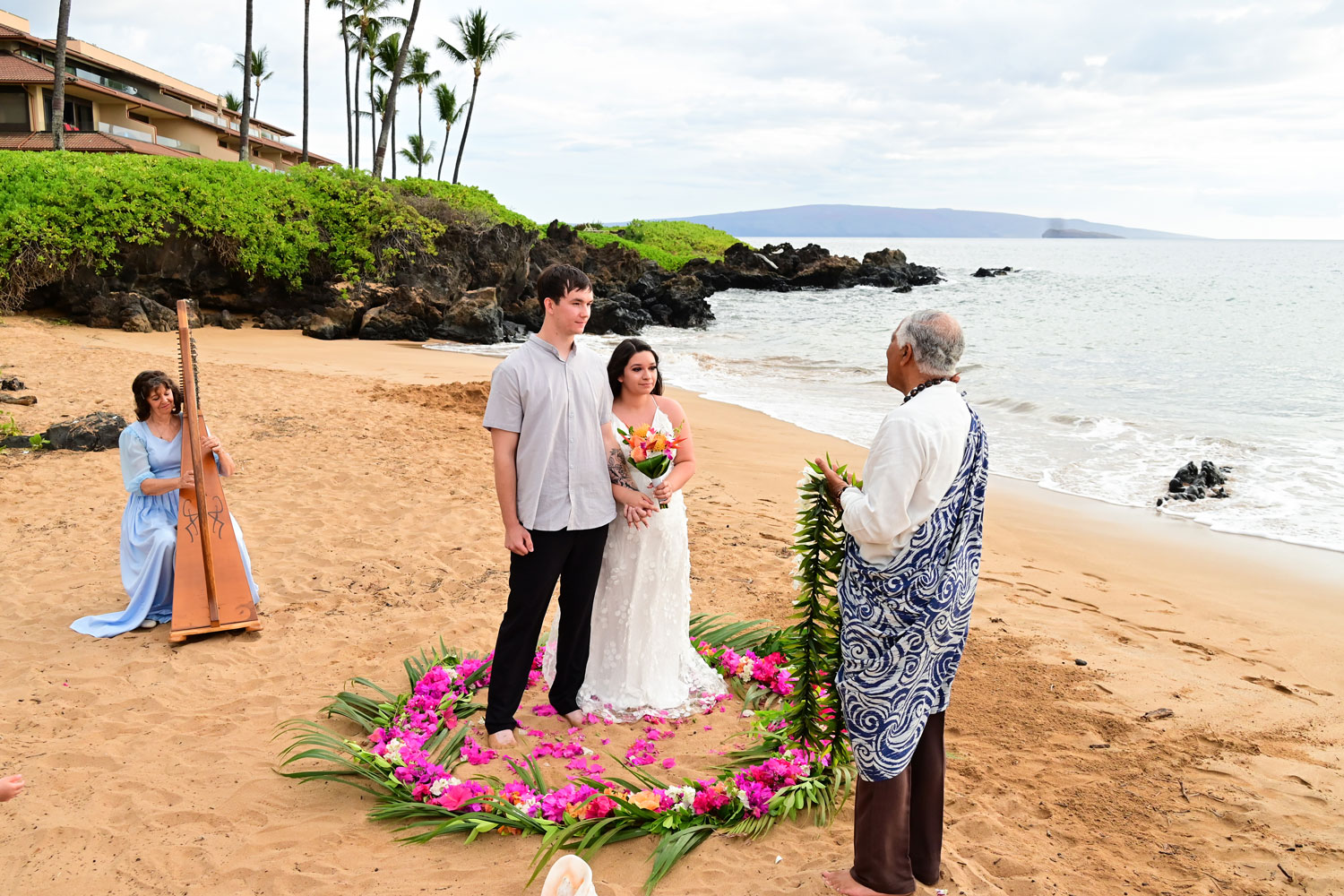 Ceremony Decor for your Maui wedding.  Enhance your Maui wedding site by adding ceremony decor. We offer a colorful flower circle and rose petal pathway for your Maui beach wedding or at one of our private venues, and a bamboo canopy draped with gauze at our private Maui wedding venues.
For a Maui beach wedding or private venue wedding, add a colorful flower circle made with freshly picked greenery and local brightly colored flowers. Flowers used for the flower circle are bougainvillea and hibicus. Add a rose petal pathway for an extra special touch.
For our private oceanfront and ocean view venues, add a beautiful bamboo canopy draped with gauze. As an add-on, you can have either one arrangements for the top, two side arrangements, one top corner and one side arrangements, or one top and two side arrangements. Fresh floral arrangements start a $150 each for two small side arrangements and $250 for one medium top arrangements. Prices include delivery & setup.