Hawaiian Lei
"Flowers uplift the spirit, and bring added happiness and joy to any occasion."
Hawaiian Lei
"Flowers uplift the spirit, and bring added happiness and joy to any occasion."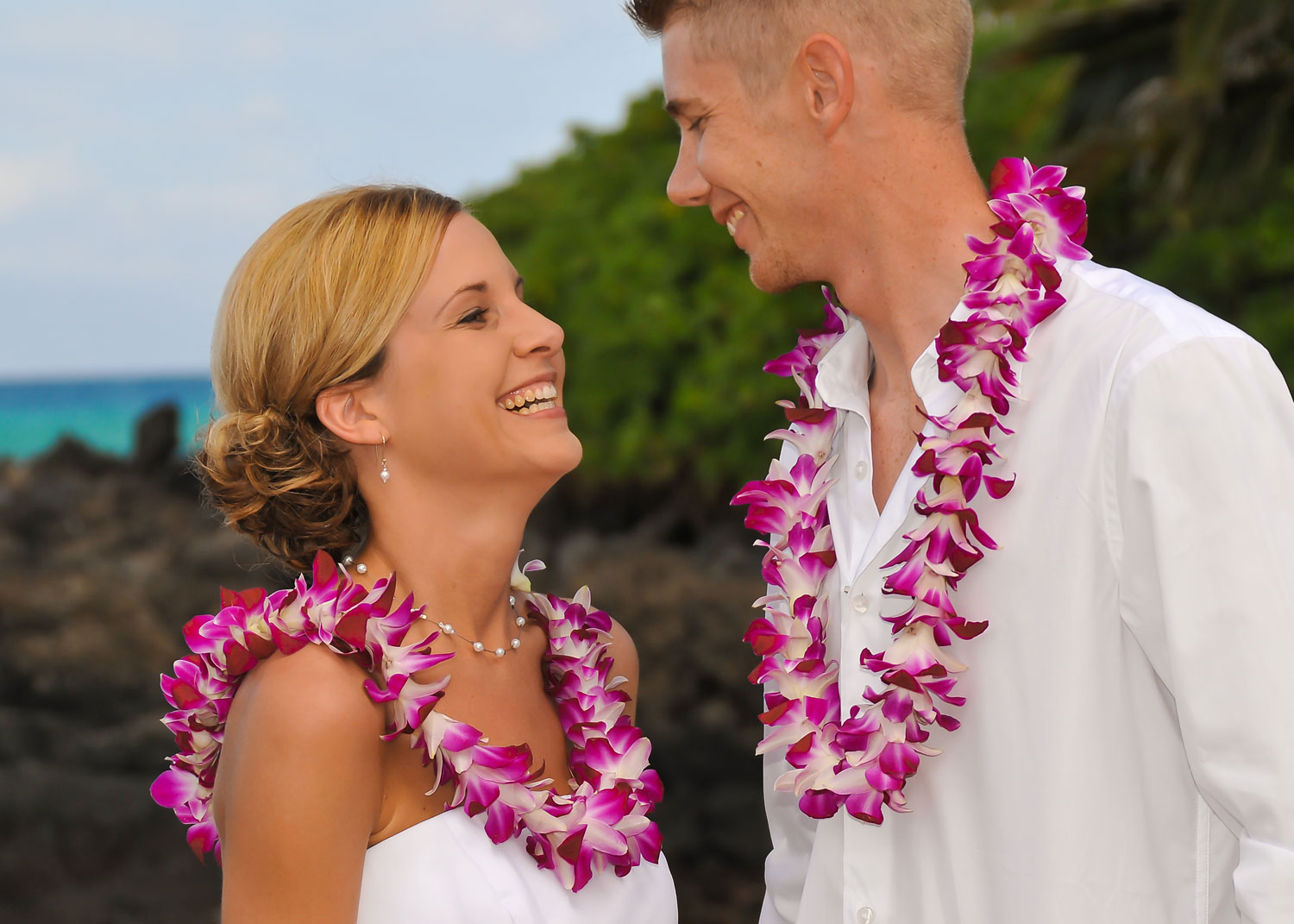 Orchid Lei
Non-fragrant
Choice of white, purple or lavender, or combination of 2 colors
$40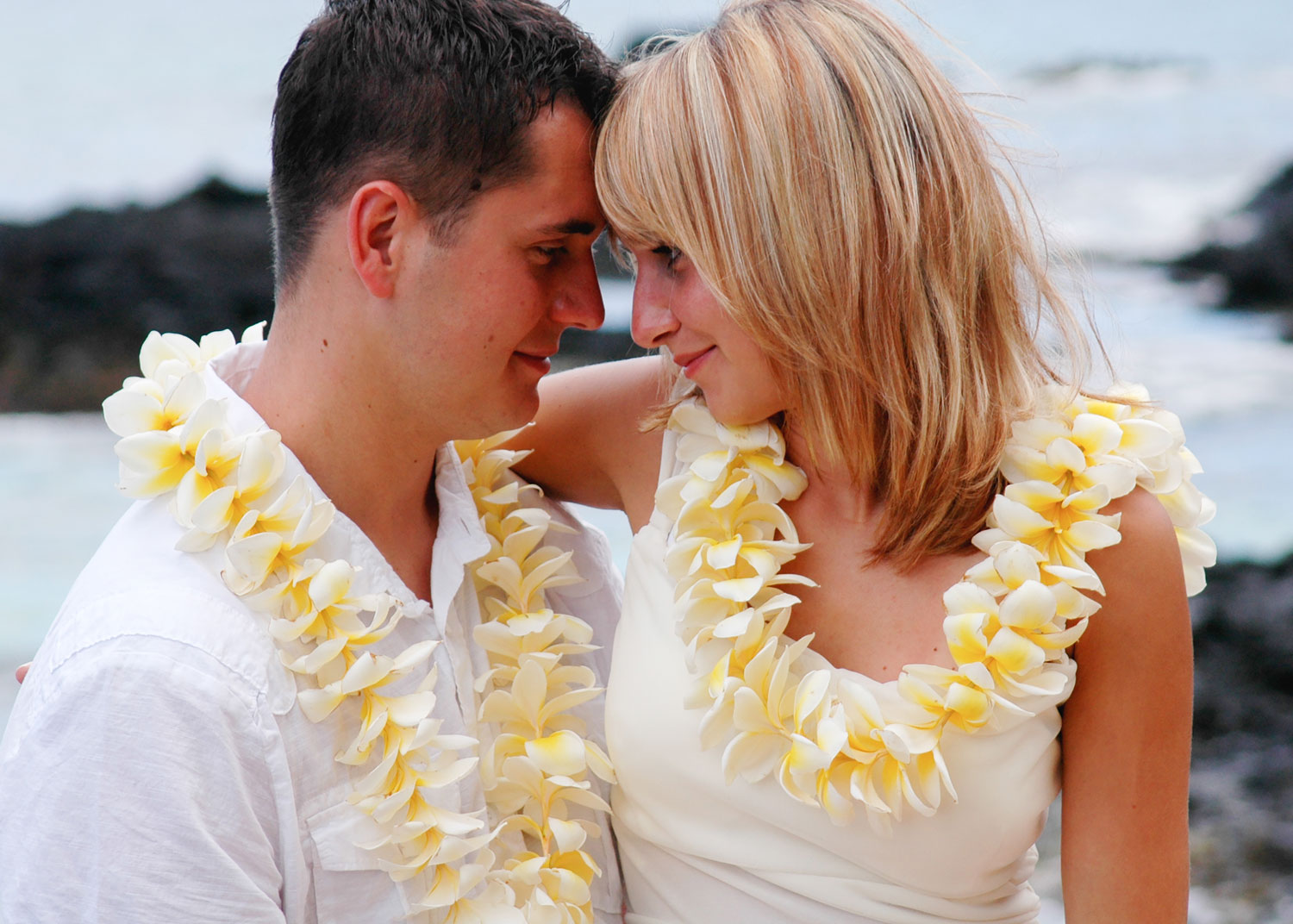 Plumeria Lei
Fragrant
Seasonal
Choice of white/yellow, pink/yellow, fuchsia, burgundy, or combination based on availability
$40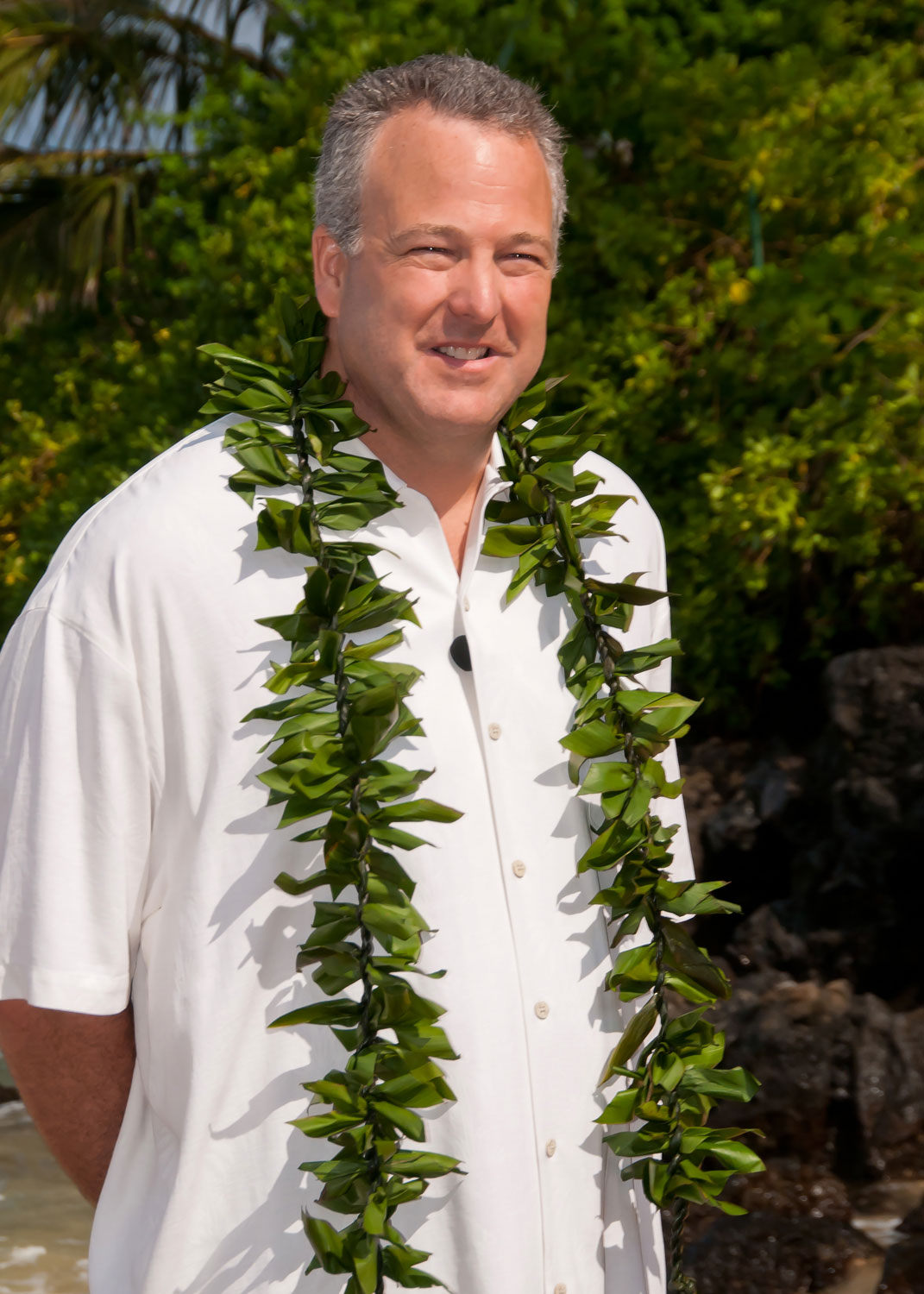 Maile Ti Lei
Groom's lei
Non-fragrant
Made from twisted & braided ti leaves
Resembles the traditional Maile lei
$70
Ti Leaf Lei
Non-fragrant
Made from twisted  & braided ti leaves
Open or closed lei
Used in ceremonies for protection and good luck
Add $15 for floral accents – plumeria or orchids
Double Ti Leaf Lei $50
$30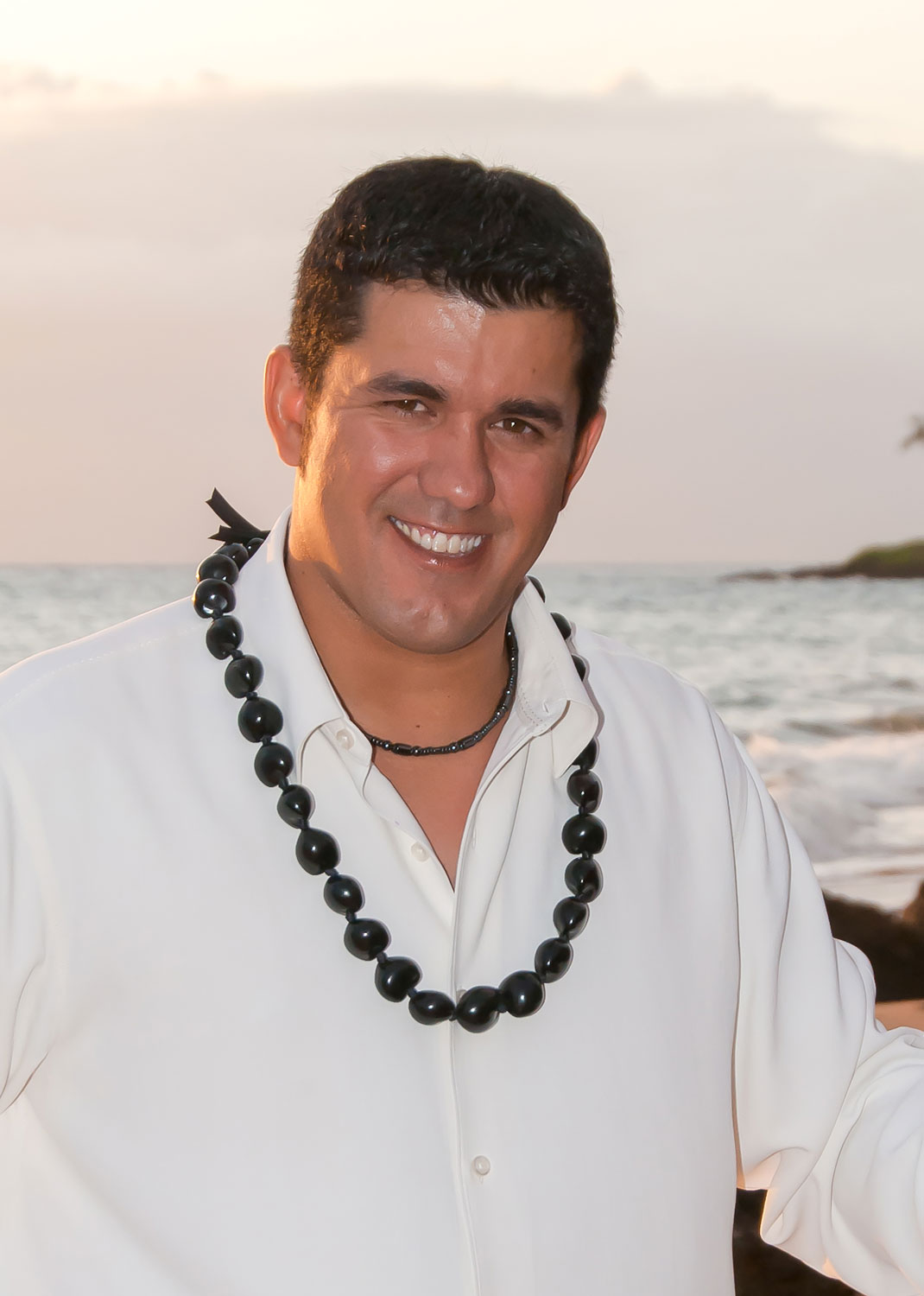 Kukui Nut Lei
Made from natural Kukui Nuts
Black or Brown depending on availability
With knotted ribbon spacers
With ti leaf spacers $40
$30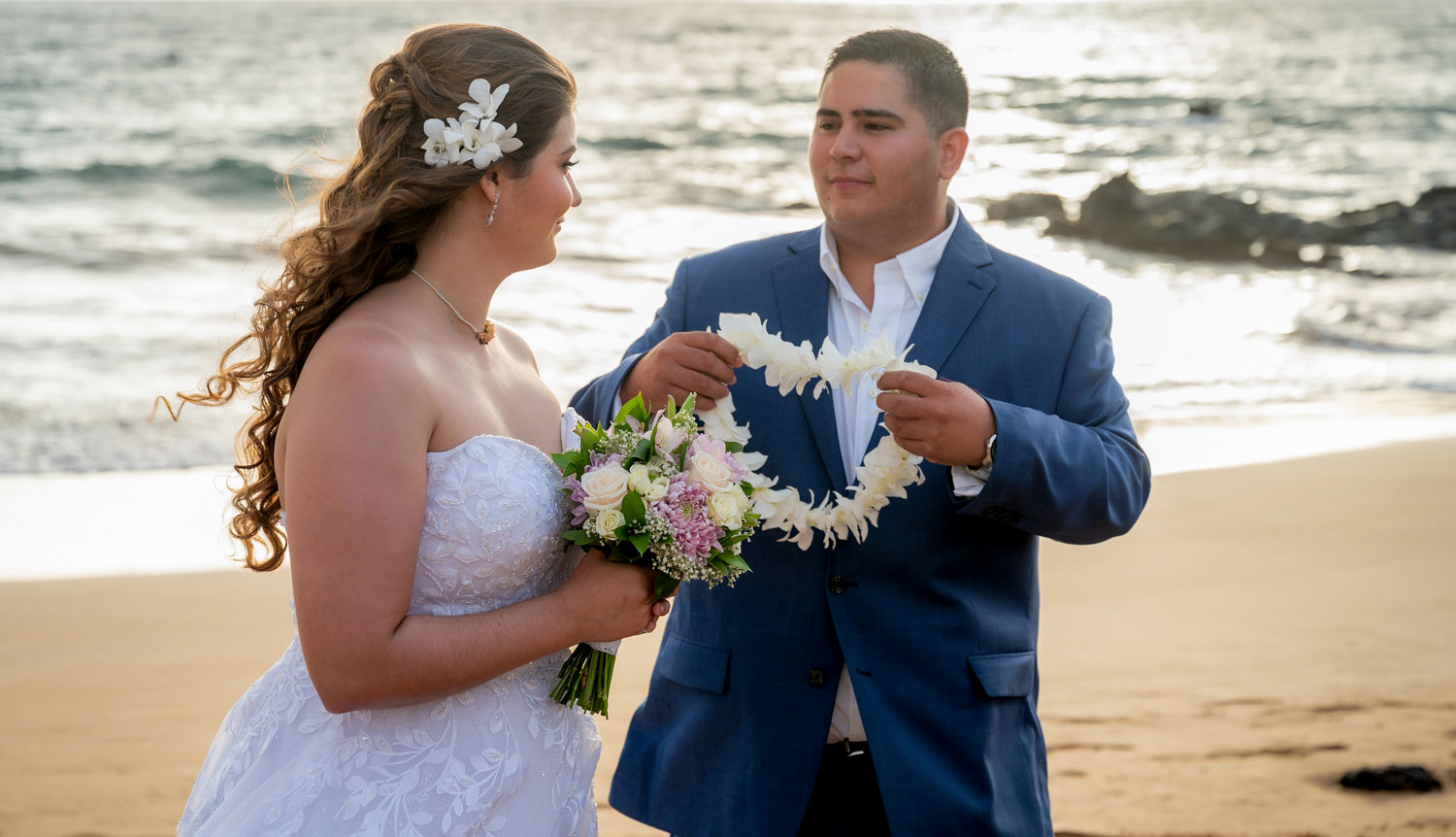 It is an age-old Hawaiian tradition to include Lei in every celebration and special event. The optional lei exchange is a nice enhancement to your wedding ceremony. The officiant will give a brief explanation of the meaning of the exchange, and the bride and groom will each present the other with their lei along with a kiss.
For your bridal party and parents, it's customary in Hawaii to present them each with a flower lei or keepsake lei such as Kukui Nut or Ti. We can include this as part of your ceremony. You can also present a lei to your children to commemorate becoming a family. If you prefer to purchase your own guest lei, we'll be happy to recommend some places.
Our fresh lei are made from locally grown flowers of dendrobium orchid and/or plumeria. For the groom, you may prefer the Traditional Maile, Maile Ti, or the Kukui Nut, which will last as a keepsake for years to come.
Check our Pinterest for more ideas (custom quote).